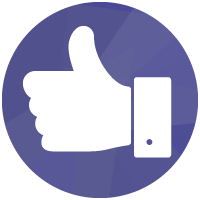 Thanks for downloading URL Profiler
Download not started yet? Please click here
1When your download has completed, click open to begin the installation process.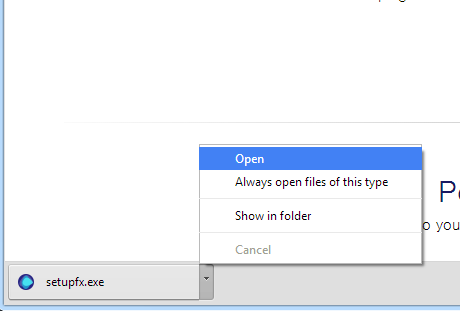 2Depending on your security settings; Windows or your web browser may ask permission to open the installation file.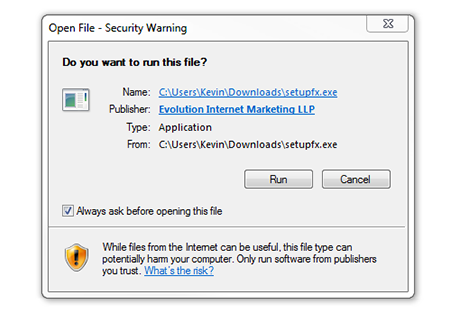 3The installation wizard will guide you through installing URL Profiler. Allowing you to choose an installation directory, and if you want a shortcut.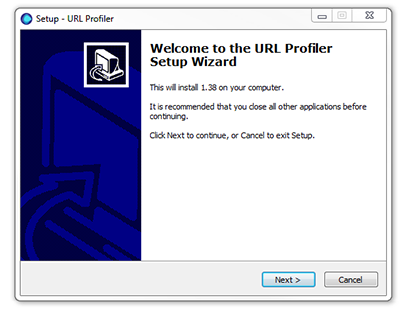 4When the wizard has finished it will ask you if you want to start the application straight away.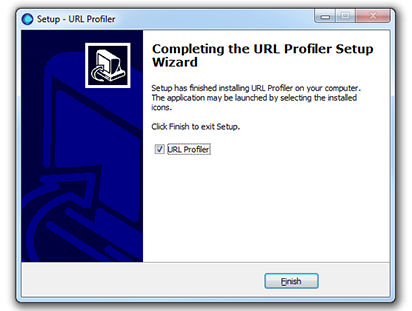 5URL Profiler will start, enter your first name, last name, and a working email address.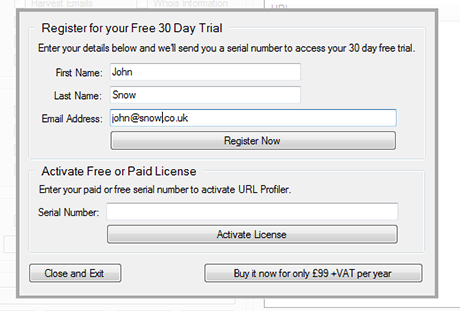 6Once you have entered your registration details check your email address to receive your serial.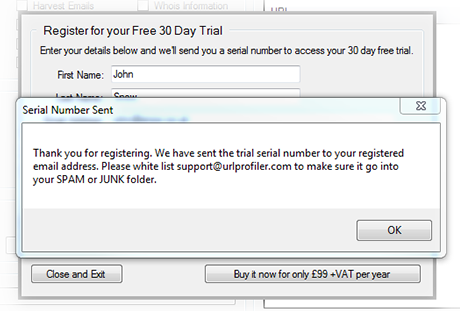 7Copy and paste your serial number in the box provided to activate your trial.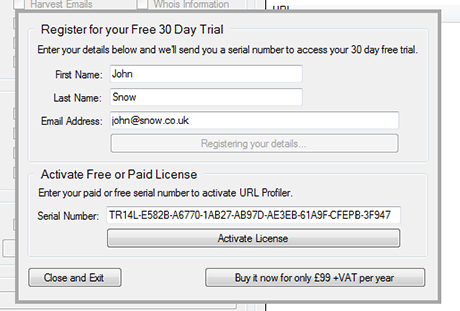 8After correctly entering your serail you will receive a confirmation message.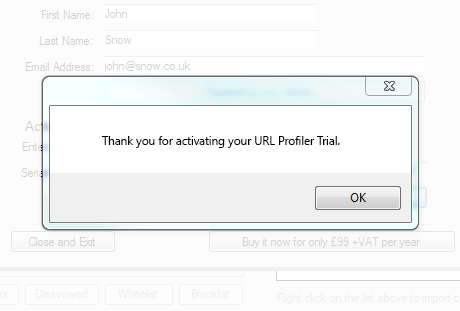 9Installation is now complete.