How to Find Every Link to Your Website (For Free)

Having a complete picture of your link profile is incredibly important in the current search landscape, with manual and algorithmic penalties lurking at every corner.
This has become even more important of late, with Google announcing that the Penguin algorithm will update 'continuously' – meaning that one of the most important SEO activities you can do is to regularly audit your own links.
If you've never seen a site suffer negative SEO or get taken down as collateral Penguin damage then…well, you've been lucky.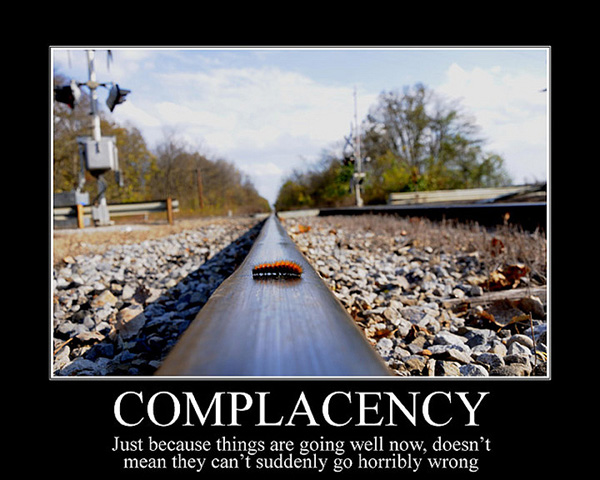 If you aren't actively monitoring and auditing your links on a regular basis, you have no idea what may be around the corner.
I have written a companion piece to this post, which explains how to classify unnatural links from your link list, so go check that out if you've already collected all your links.
To complete the steps in this guide, you will need no additional paid tools or subscriptions (although you may need to create some free accounts – you can't have everything…)
How to Find Your Links
Here we'll cover 4 free link sources that will give you (pretty much) every link to your website.
The obvious first place to start. I never start a link audit until I've got GSC links, as it can often include links that paid tools seem unable to find (although it can also include links which have been 'lost' for ages).
Log in and navigate to Search Traffic -> Links to Your Site, then click the 'More' button under the first table.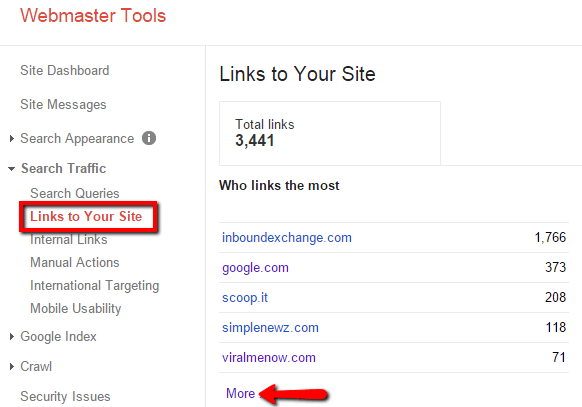 This will give you a list of domains and some options to download the data.

You want to click either 'Download more sample links' or 'Download latest links' (in my experience they contain exactly the same links).
Note: You can get more data from Google by downloading this same data on several different days, as they only display a sample of your links, which often changes. Equally, if you also register other versions of your site on GSC (e.g. www and non-www) you can access 'different' samples and therefore get more data.
Often overlooked (it is Bing, after all) you can get another nice big free list of links from Bing Webmaster Tools. Yes you'll need to sign up for a Microsoft account (sigh) and yes you'll need to verify your site, but if you really want to do a thorough link audit then you'll need as much data as you can get your hands on.
If you've only just signed up for Bing Webmaster Tools, you'll need to wait about a week for link data to populate. Once it does, you can access it by going to Reports & Data -> Inbound Links on the left hand menu. Then hit 'Export All' to download.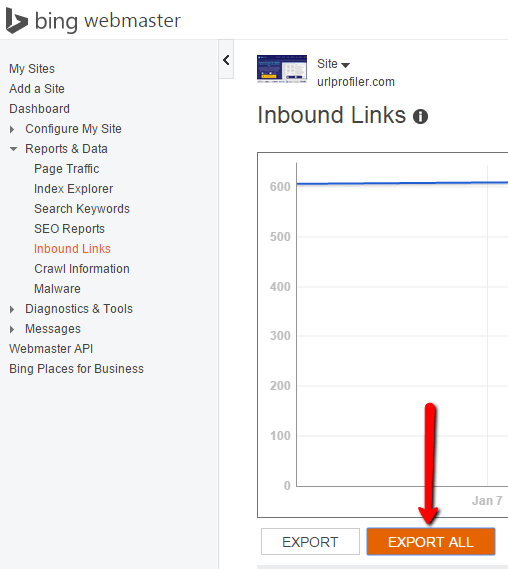 In our opinion Majestic offer the best 3rd party link data on the market, and conveniently they also give you free link data for your own verified domains.
To get this, you will need to sign up for a free account, then head over to their Webmaster Tools area and verify your domain.

There are a variety of verification methods which require you to have some level of access to the site. Once your domain is verified, you can click on the little cog alongside it and choose to create a report. To get the most comprehensive data, the 'Advanced Report' is the best choice. You can then choose to download the link data to your local machine.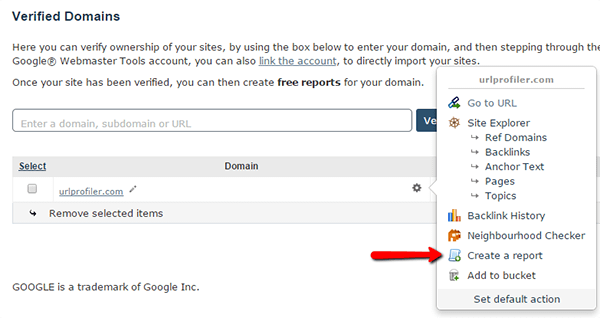 Despite offering inferior link metrics, Ahrefs does have a massive index of links, and often will actually find more links that Majestic.
They also offer free links for verified domains, so head over and sign up for a free account to get started. Once you've registered, you'll need to go to their report area to create an 'Own Domain Report'.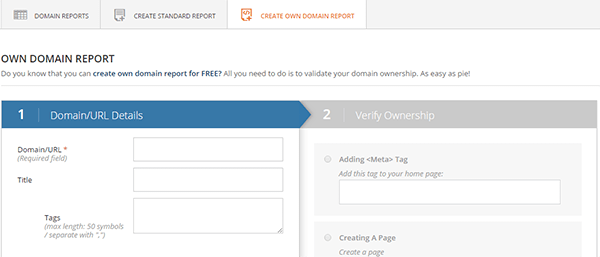 As with Majestic, there are a number of different verification options on offer, so you'll need to implement one of these to verify your site. Once you've done this you can generate a domain report.
Clicking into the report brings you to an overview page, and from here you want to select the 'Backlinks' option from the left hand navigation. You'll be presented with a list of links and associated anchor text.

In the top right is a navy blue 'Export' button, click that to download all your links from Ahrefs.
Ready to Audit
If you've followed every step in this guide, you will now have lists of links from 2 'official' sources – the search engines themselves – and lists from the 2 most comprehensive commercial link databases on the planet. Combine these and you should be pretty well covered.
Of course it is not literally possible to find every single link to every site using this method, but it will probably get you 99% of the way there.
The next stage, of course, is actually auditing your links and weeding out the bad ones. So head over and read my post on classifying links – it will step you through all the settings and processes.
If You Like the Sound of URL Profiler,
Download a Free Trial Today
(You'll be amazed by how much time it saves you, every day!)